Traditional watermill in Prespa Lake, Greece, wins Europa Nostra 2016 Prize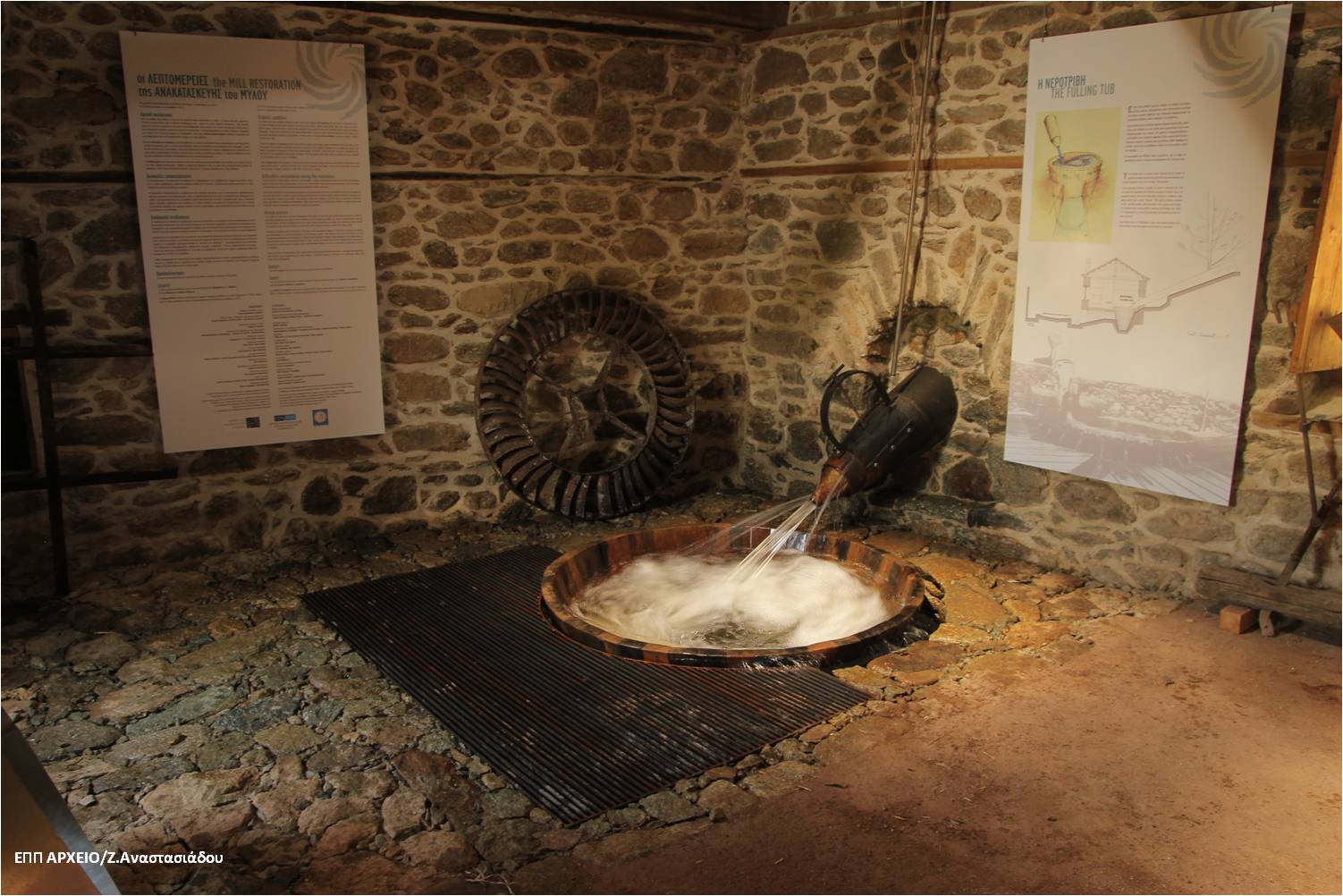 In 2016, 28 projects from 16 countries were awarded for their contribution to the maintenance of the European cultural heritage with the European Union Prize for Cultural Heritage / Europa Nostra Awards. Since 2002, independent expert juries have selected 426 award-winning projects from 34 countries. Among this year's winning projects was the restoration of the traditional watermill in Prespa Lake, Greece, a project supported by the Society for the protection of Prespa, the Greek Society for the Environment and Cultural Heritage, and numerous volunteers throughout a period of 28 years, among which Mr Thanasis Minos, a 90 year old craftsman, miller and lumberman, who guided the construction, placement and operation of the mill's mechanical parts.
The mill, one of the few surviving mills in the area, is a one-storage stone building with a wooden roof, originally constructed in the 1930s by the River of Agios Germanos in the namesake village. It features three pieces of working machinery – a flour mill, fulling tub and fulling mill. Since the completion of the restoration works, the watermill has become a live monument of the Greek pre-industrial heritage and an integral component of the Agios Germanos village. People from the wider area who have warmly welcomed the restoration use the watermill for the grinding of cereals and for carpet washing. At the same time, it serves as a museum, hosting an interpretive exhibition on the watermill's history and the ecological value of the Agios Germanos River.