Ladja Marathon – Neretva Delta, Croatia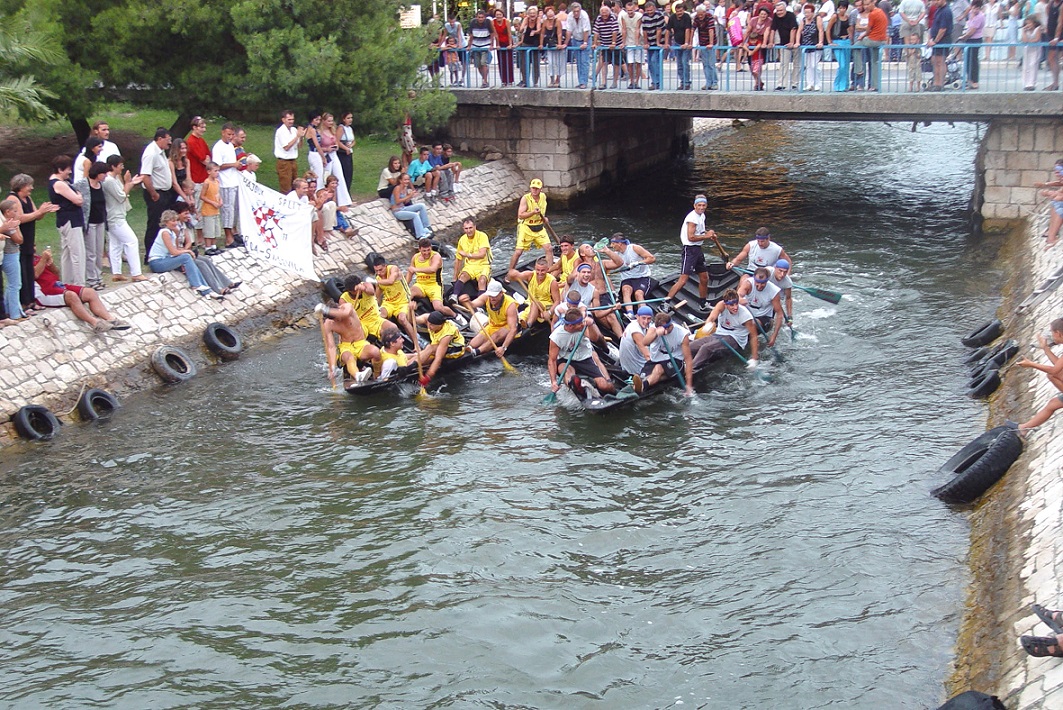 Every year, the second weekend of August, more than 300 competitors in 30 traditional, wooden ladje boats, race a course of 22.5 km at the Lower Neretva River, which flows through the Republic of Croatia. Ladje boats, used for centuries for the transportation of people, animals and framing produce, were also central to a number of significant life events, such as weddings and funerals. Their narrow size allowed them to navigate all rivers that flowed into the Neretva River, and the Neretva River itself. They were also used by pirates in the 10th century who terrorised the area. Modern technology made their use redundant, so to preserve their significance and history, the first race from Metkovic to Ploce was organized in 1998. Locals responded with great enthusiasm and since the first race the number of crews that took place was already 18. Each year a new record number of participants are received.
Each rowing crew consists of 10 rowers, a drummer and a cox, or oarsmen. All men, women, children can become members of a crew. The Ladje used for the race must be wooden, of a traditional shape and must oblige the official competition rules regarding their dimensions. The competition starts at the Metkovic main bridge accompanied by the rhythmic beating of the drums by each team's drummer, and approximately halfway, in the town of Opuzen up to six crew members can interchange. Close to 50.000 spectators line up along the river banks to watch the competition each year.