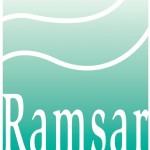 Cultural practices and traditions can play a powerful role in the conservation and wise use of wetlands. Working through the Ramsar Culture Network (RCN), the Ramsar Convention promotes the integration of cultural values and practices into wetland management.
The RCN is a global community of over 120 individuals and organisations. It provides leadership in the sphere of wetland culture and livelihoods, works in collaboration with the UNESCO World Heritage Centre, and acts as the delivery mechanism for Ramsar's Culture, Livelihoods and Wetlands Partnership.
The Network is intended to incubate new ideas and opportunities for the improved management and wise use of wetlands within the five thematic areas below:
Bio-cultural diversity
Agriculture & food heritage
Youth engagement
Tourism
Art & architecture
To join the RCN, click here.