Intangible Heritage Tourism – Closing date 15 July 2015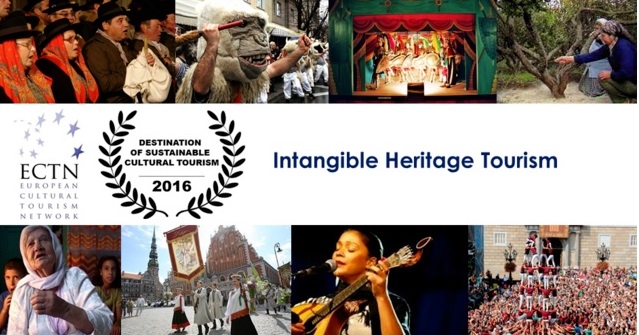 The European Cultural Tourism Network (ECTN) has opened the 'Destination of Sustainable Cultural Tourism 2016' Award', the unique award that relates to the development and promotion of the cultural tourism in Europe. The award benefits destinations, communities, businesses, citizens and visitors.
Each year, all tourism destinations across Europe are eligible to participate in the contest, as long as they have implemented actions that resulted in achievements focused on local, regional, state or European context. There is a specific annual theme for the contest and the theme for 2016 is 'Intangible Heritage Tourism.
Cultural and heritage tourism are claiming an increasing tourism share and it is a fact that  they are considered the fastest growing tourism sector, one that supports sustainability and competitiveness across Europe.
Any destination – public or private body, including NGOs, in Europe can submit the Application for Award until 15 July 2016, 24.00 CET (Central European Time). Three Winners will be announced at the Award ceremony and receive the Awards during the 9th International Conference for Cultural Tourism in Europe with focus on "Intangible Heritage: Incomparable Asset for Sustainable and Responsible Tourism Development in Europe", to be held on 23 – 24 September 2016 in Guimaraes, Portugal. All Award candidates will be invited.
You will find the award application form here.