European Cultural Tourism Events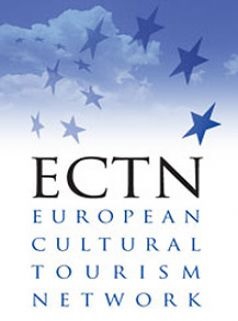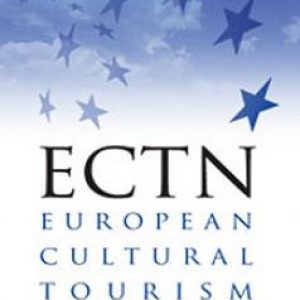 Cultural Routes  (CRs) of  the  Council  of  Europe  (CoE) have  been  established  since 1987, acting  as effective drivers for cultural tourism. The CoE's Enlarged Partial Agreement (EPA) on CRs has been adopted by 26 countries so far. There are currently 33 designated routes and more as candidates. CRs are powerful tools to promote and preserve EU's shared and diverse cultural identities. CRs provide a better understanding of the history of Europe through interregional exchanges of people, ideas and cultures. CoE CRs combine tangible and intangible heritage, illustrating and celebrating the exchanges, cultures and traditions that have shaped Europe over the millennia.
Within this framework, the following projects and events are of great interest:
CHRISTA (Culture and Heritage for Responsible, Innovative and Sustainable Tourism Actions) project in the Interreg Europe interregional  cooperation programme of EU, aims to  protect and preserve  natural and  cultural heritage assets and  deploy them  for the  development and  promotion of  innovative, sustainable and responsible tourism strategies, including intangible and industrial heritage, through interpretation and digitisation, with  capitalisation of good practices, policy  learning, policy implementation and capacity building. During four years, the project partners will focus on the improvement of regional operational programmes, regional/local strategies and plans in nine destination regions, advances in relevant policy implementation, as well as upgrading of cultural and natural as­ sets and innovative applications.
European Commission announced 20108 as 'European Year of Cultural Heritage'
During the opening session of the  bi-annual European Culture Forum in Brussels on 19 April 2016, Tibor Navracsics, European  Commissioner for  Education, Culture, Youth and Sport, formally announced that  the European Commission  will officially propose  to the EU Council and the European Parliament a European Year of Cultural Heritage in 2018, following an exchange  of letters  between Commission  President  Jean-Claude Juncker and European  Parliament President  Martin Schultz. This announcement was followed by a powerful and engaged speech by Silvia Costa, MEP, Chair of the Committee on Culture and Education of the European Parliament. ECTN looks forward to celebrating the future European Year of Cultural Heritage, with its members and partners, in close cooperation with EHA and Europa Nostra. ECTN proposes to provide the vital link between cultural heritage and sustainable tourism development, mobilising additional resources before and during 2018.
Award  Ceremony 'Destination of Sustainable Cultural Tourism  2016',
23 September 2016  during  the  9th  international  conference  for  cultural  tourism  in   Europe  in Guimaraes. More  information HERE
Save