New e-publication "Gastronomic Heritage in Mediterranean wetlands – healthy wetlands, healthy eating" by MedINA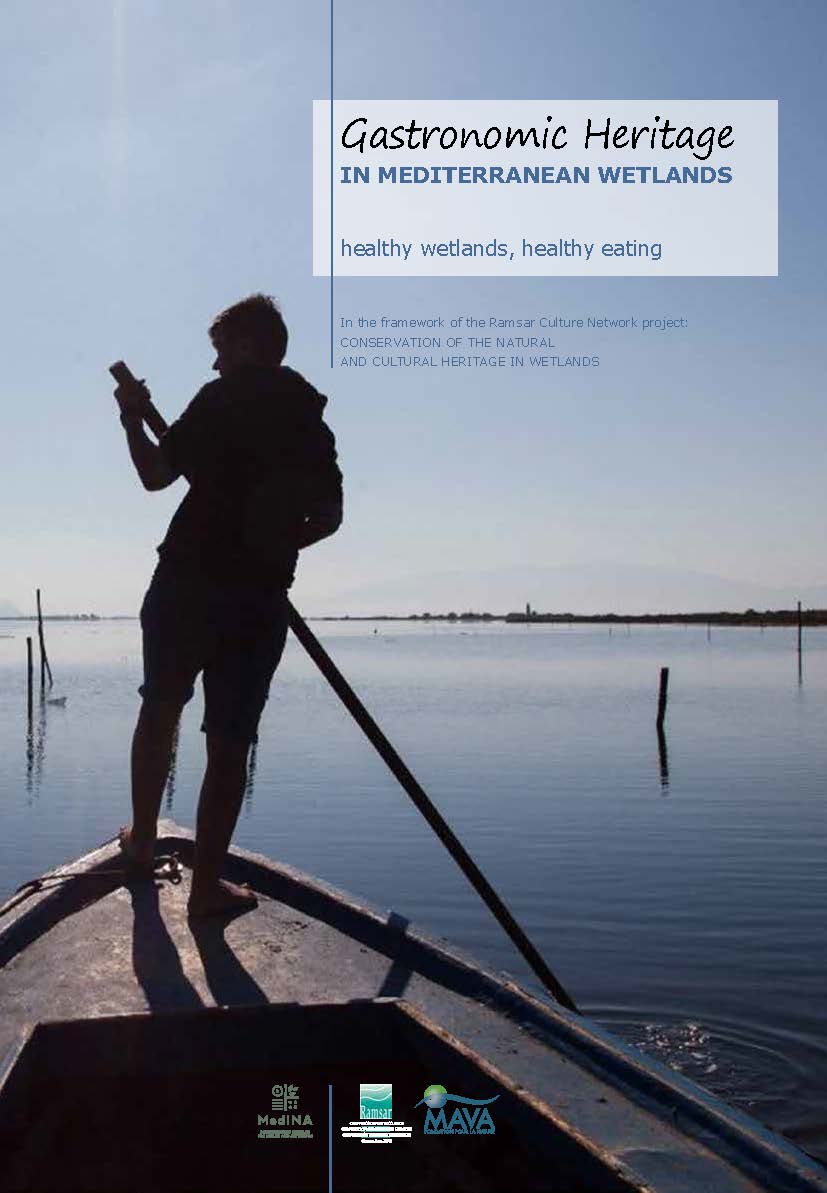 A great part of our modern society is once again becoming aware of the cultural importance of wetlands. This publication aims to promote the culinary heritage of Mediterranean wetlands and the connection between healthy wetlands and healthy eating. It intends to document the diachronic links of Mediterranean communities to wetlands, to demonstrate how these links can be strengthened and, thus, to create better conditions for the sustainable use of these invaluable ecosystems. At the same time, it further encourages the incorporation of cultural values in the management of wetlands, in accordance with Ramsar Resolutions VIII.19 and IX.21. The material presented in this publication was collected –on a voluntarily basis–from people with diverse backgrounds who are associated with Mediterranean wetlands on many different levels; the book would not have been possible without their invaluable contribution and imaginative culinary abilities.
The e-book was produced in the framework of a 3-years programme entitled "Conservation of the natural and cultural heritage in wetlands", launched in March 2015, by the Ramsar Convention Secretariat, in cooperation with the MAVA Foundation. Its main objective was "to develop, in close collaboration with Contracting Parties, further projects on culture and wetlands in each Ramsar region that can act as an inspiration for other Contracting Parties, could be replicated in other regions and provide opportunities to enhance CEPA2 outcomes" and act as an example of the rich cultural diversity linked to wetlands across the world.
Life exists because of water. The sites and recipes presented in this book are all good examples of humans-wetlands co-existence. They are stories of water and life. It is a small but essential tool in the effort to record old and create new "memories", to feel the aromatic wetland blends, and to taste the flavour of their products.
You may download the ebook here: Gastronomic Heritage in Mediterranean wetlands 180306
or read an online version of the ebook here.