Wetlands of the Ramsar Complex in Southern Tunisia promote handicrafts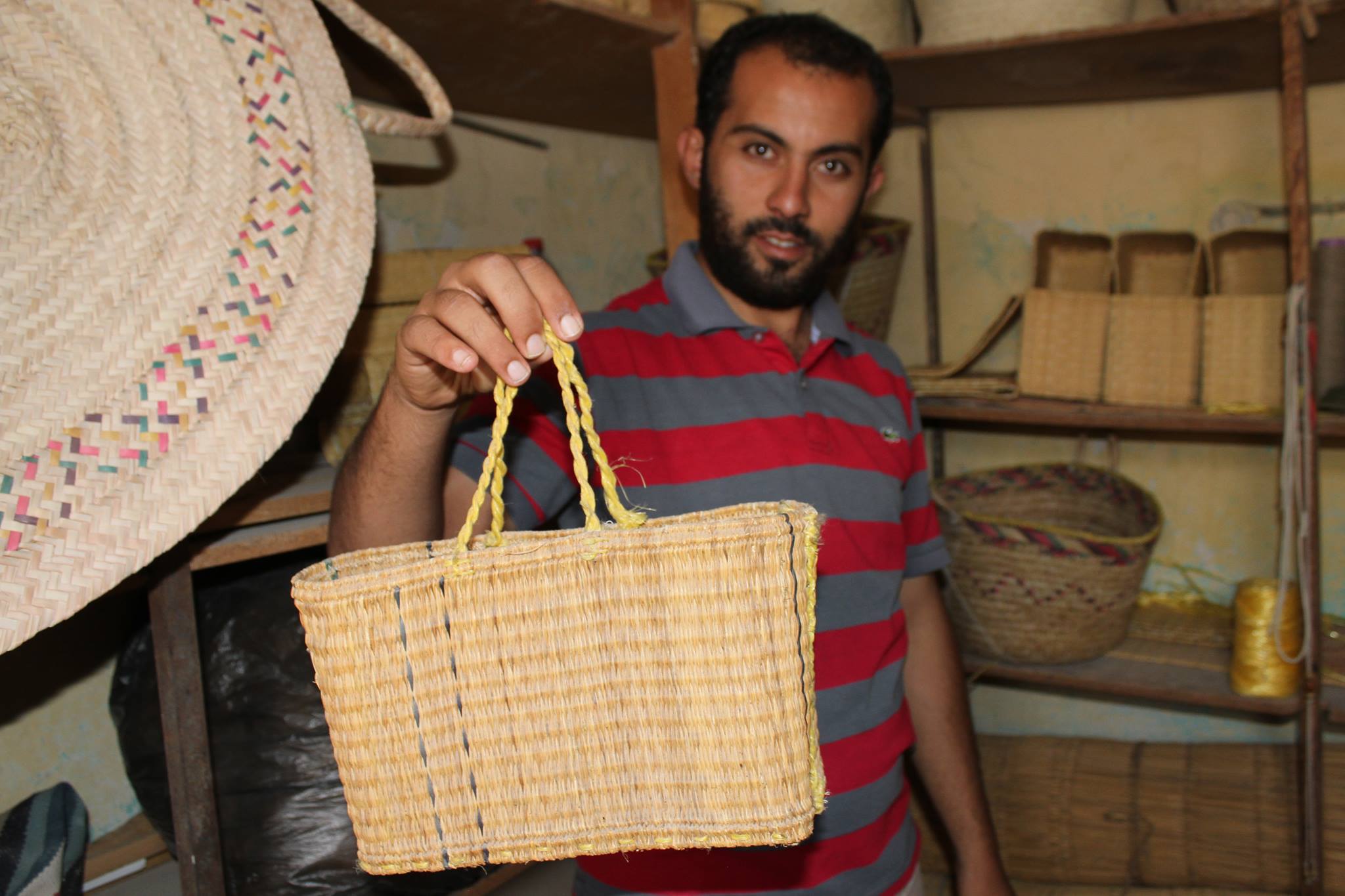 Major civilizations in the Mediterranean were established nearby wetlands and depended on them for resources like water. Great cities like Venice and Tunis have been built on or very close to wetlands and have an historical link to them.
Tunisia has various wetlands of International Importance (Ramsar Sites). These sites, which are biodiversity hot-spots, are home to rare species of birds. They also form diverse landscapes that depict the climatic conditions that prevail in different regions.
Local populations in the 5-wetland Ramsar complex in the south of Tunisia, depend on these ecosystems for their subsistence livelihoods for the services and products they provide.
Al Sammar (Juncus effuses) is a plant used in the construction of traditional handicrafts in the South of Tunisia. It is a plant that grows near permanent water sources, particularly in the swamps and on valley banks in the region.
Al Sammar is the basic material from which the mats or ''Al Hassir'' are made, rugs used a longtime ago to cover the floor of mosques. It is also used in the construction of ''Al Kias'', which is a short mat that adorns house walls and a prayer mat used by Muslims. Locals also use Al Sammar to make traditional beautiful baskets typical of the their culture before the introduction of plastic in the contemporary era with all its harmful components
Al Sammar is gathered at the beginning of the summer when it's still green, and it's dried for many days in the sun, turning its color to bright yellow. The stems are painted with natural dyes and are used to create diverse patterns, according to customer requests.
When weaving begins, Al Sammar is wrapped in continuous threads and woven using "Al Nool", a weaving loom. The process requires sophisticated craftsmanship, passed down through generations, reflecting the aesthetic and the passion of the artists.
Nowadays, artisans try to diversify their products to meet contemporary demand. They have developed baskets of various qualities, sizes and shapes, and skillfully produced hand bags, cases for modern technology gadgets such as computers and mobile phones, as well as a great number of decorative items.
Through the project "Contribution to the sustainable development of a Ramsar complex for the enhancement of its biodiversity'', the Association for the Preservation of Wetlands in the South of Tunisia (ASZHST) is working hard to preserve wetlands in the region and to conserve their cultural values by identifying and promoting products and handcrafts closely related to these ecosystems. The Association is seeking funds for its conservation program to raise awareness and to educate groups of residents around the Ramsar wetlands complex, to teach them about this culture inherited from past generations, and to reduce the risk of its extinction.
More information
Facebook page of the Association for the Preservation of Wetlands in the South of Tunisia (ASZHST)
Contact
Naoufel HAMMOUDA
Association for the Preservation of Wetlands in the South of Tunisia (ASZHST)