Rice Festival, the Camargue, France, Septemper 2016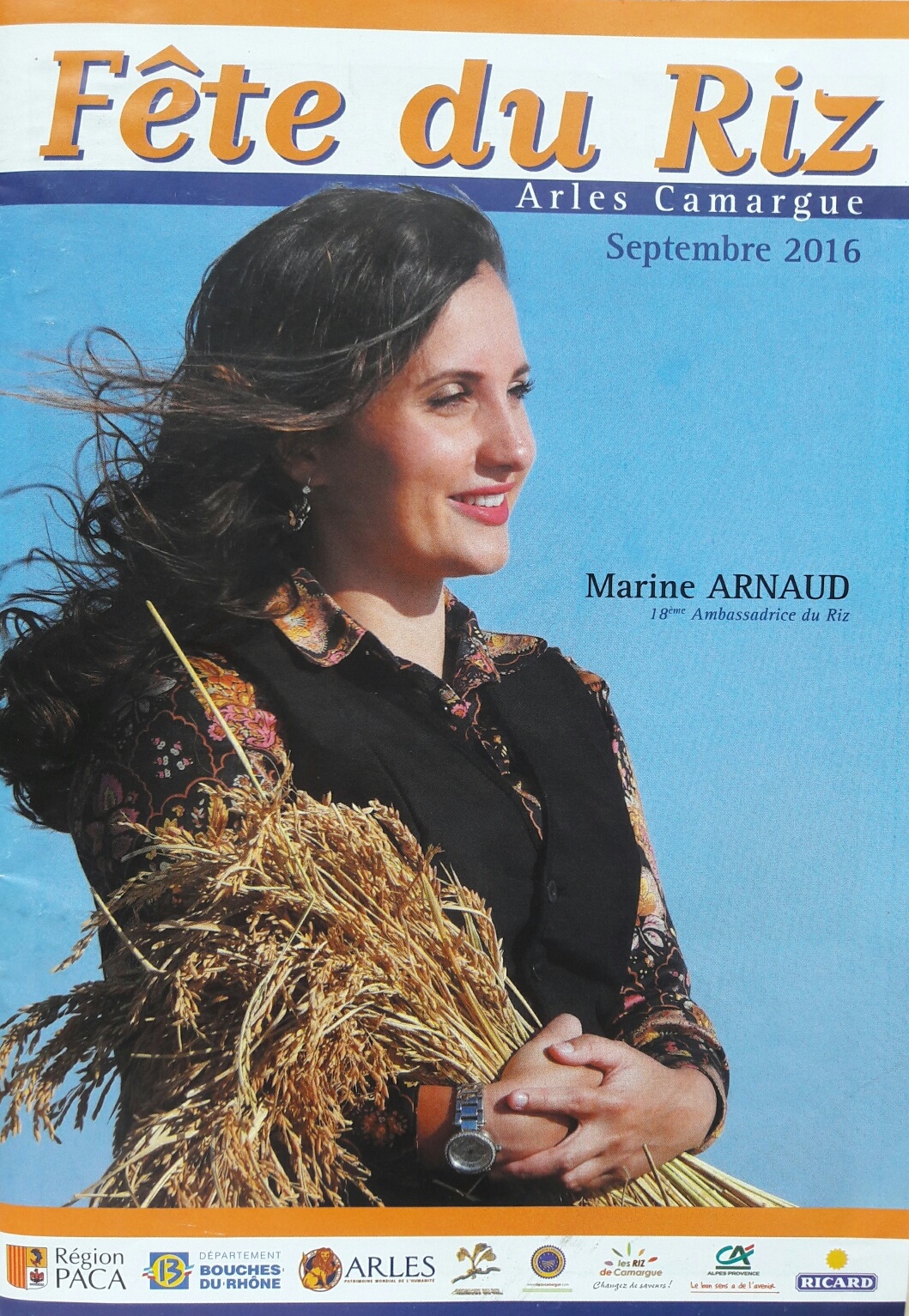 It was in the 19th century when the rice culture developed in the area of the Camargue, alongside the cultivation of cereals and vines. Today 75% of French rice comes from the 15,000 hectares cultivated in the Camargue, or 99% of French production, 55% cultivated around the town of Arles. Water management in the delta, irrigation for rice cultivation, the complexity of the water network all showcase the skills of the people in the Camargue who live and prosper in the Delta.The freshwater input by the Rhône helps maintain the ecological balance between salt producers and soft soil environments necessary for the diversity of flora and fauna.
Every year in mid-September during the Rice festival, neighborhoods, towns, associations and families celebrate the rice harvest with the parade of chariots that carry the Ambassador of Rice. She is elected during a famous competition in which the most elegant Arlésienne (chosen from native-born women from old Arlesian families) is crowned Queen of Arles during the Festival of Arles in July; during her three-year reign, she acts as an ambassador of the city. Rice celebrations begin with the arrival of Ambassador by the Rhône, on board a boat to Latin sail, on the quay Saint-Pierre at Trinquetaille. Escorted by the gardians, she then rides to the St. Peter's Church in order to bless the sheaf of new rice that it brings.
The festivities take place on 16-18/9 in Arles and on 24/9 in Sambuc.
Read more on the area of the Camargue and its rich cultural heritage here.